In the FLdigi Configuration menu disregard the "Colors & Fonts", "Waterfall", "Waterfall controls", Notifications, Contest and QRZ menus.
When done configuring FLdigi click the Save Config button at the bottom of the Configuration menu.
Start by going to Operator Setup.
Important message regarding updating from older revs of FLmsg to newer revisions

When upgrading FLmsg it is critical that FLdigi be modified to point to the new directory containing the latest version of FLmsg.
In FLdigi go to Configure, the Misc and then NBEMS. Where circled and underlined below change the number to the current version, which at present is 33.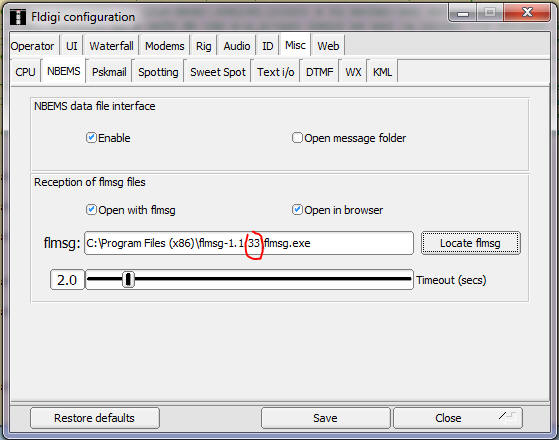 10/19/2013